Details

June 7, 2018
11:30AM-1:00PM
Self-Storage Development & Performance Data
The Esplanade, 2501 E Camelback Rd, Ste 50, PHX
Concerned about new competition coming into your market?
Want to learn more about development activity?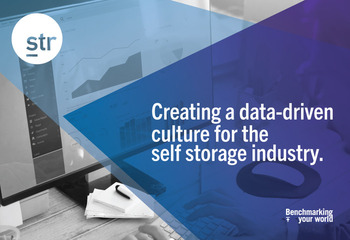 You are invited to a briefing and luncheon by STR, AZSA member and data provider to the self-storage industry. They will review development activity nationwide, with detailed analysis of specific markets.
STR will also cover performance data and specifically tie performance results to what they are seeing from a development perspective.
Complimentary pipeline development reports will be on hand for all attendees.
Please use this link to register:
https://www.eventbrite.co.uk/e/self-storage-luncheon-phoenix-tickets-46202046565
| | | |
| --- | --- | --- |
| Who: | | Self-storage professionals, particularly owners |
| What: | | STR Luncheon & Briefing - Self-Storage Development & Performance Data |
| When: | | Thursday, June 7, 2018, 11:30 a.m. - 1 p.m. |
| Where: | | The Esplanade, 2501 E Camelback Rd, Ste 50, PHX |
| Why: | | To learn more about development & performance data |
| For info: | | Contact Janet Tracy, 615-824-8664 x3555, jtracy@str.com |

2018-06-07 11:30:00
2018-06-07 13:00:00
America/Detroit
Self-Storage Development & Performance Data
  Concerned about new competition coming into your market? Want to learn more about development activity? You are invited to a briefing and luncheon by STR, AZSA member and data provider to the self-storage industry.  They will review development activity nationwide, with detailed analysis of specific markets.  STR will also cover performance data and specifically tie performance results to what they are seeing from a development perspective. Complimentary pipeline development reports will be on hand for all attendees.  Please use this link to register:   https://www.eventbrite.co.uk/e/self-storage-luncheon-phoenix-tickets-46202046565    Who:      Self-storage professionals, particularly owners What:   STR Luncheon & Briefing - Self-Storage Development & Performance Data When:   Thursday, June 7, 2018, 11:30 a.m. - 1 p.m.  Where:   The Esplanade, 2501 E Camelback Rd, Ste 50, PHX Why:   To learn more about development & performance data For info:   Contact Janet Tracy, 615-824-8664 x3555, jtracy@str.com   
The Esplanade, 2501 E Camelback Rd, Ste 50, PHX
---