Plus: AZSA Golf Tournament, September 24, 2019

Wild Horse Pass Hotel & Casino, 5040 Wild Horse Pass Blvd, Chandler AZ
1-800-WIN-GILA -- Ask for our room block to get the $129 rate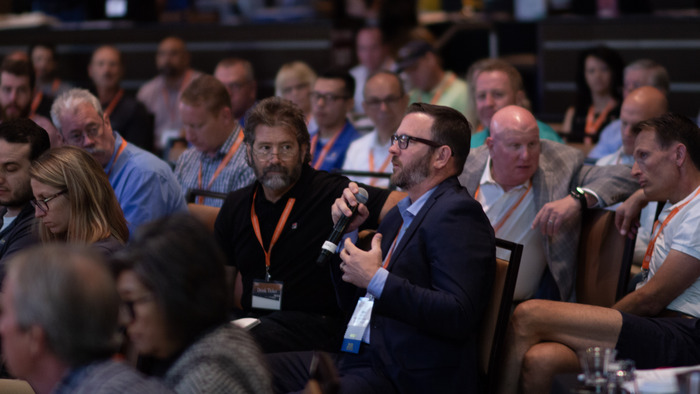 Dave King, Wentworth Property Company, AZSA President, at our 2018 Conference
Regular pricing in effect until September 10
Owner/Operator Members, $165
Owner/Operator Non-Members, $215


Members who attended any other AZSA events in 2019 receive an additional $25 discount - contact us at azsa@azselfstorage.org for your promo code.


One Exhibiting Sponsorship left!
Click "Sponsor / Exhibit" in left sidebar
Vendors have been encouraged to participate via Exhibiting Sponsorships,
which include 2 people and range from $500 to $5000.
If vendors choose to attend without an exhibit/sponsorship, higher pricing applies:
$700 for members, $1000 for non-members (includes 1 year membership).
---
Owners Summit, September 25, 2019

Hosted by Shawn Hill

AZSA and The BSC Group proudly present the 4th Annual AZSA Owners Summit, hosted by Shawn Hill. The BSC Group specializes in financing self-storage investments and embodies our approach to this year's conference: embracing change to help owner/operators compete in today's environment, with capital markets moving a warp speed. For more on Shawn: Shawn Hill The BSC Group Bio


Featuring:


Dr. Chris Thornberg, Beacon Economics
Will the Real Economy Please Stand Up?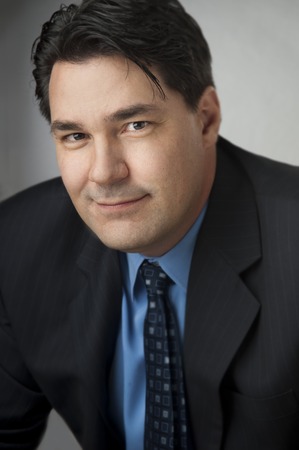 While the core economic data continues to look strong, rhetoric about slowing pace of growth is dominating the headlines. How long can this expansion continue? Where will the next crisis come from?
Dr. Chris Thornberg is an expert at answering questions like these, even when economic conditions continue to defy the odds. Specializing in economic and revenue forecasting, regional economics, economic policy, and labor and real estate markets, Dr. Thornberg founded Beacon Economics in 2006, a leading research organization with clients across the country. He is also Director of the UC Riverside School of Business Center for Economic Forecasting and Development, as well as an Adjunct Professor at the school.
His thoughts on this seemingly endless expansion and its impact on our industry promise to deliver insight to help guide your business decisions. Check out his bio here: Dr Chris Thornberg Beacon Economics Bio


Cory Sylvester, Radius+
Self-Storage in 2019: Focusing on Arizona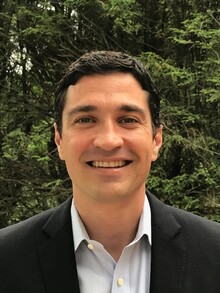 Owners, investors, and lenders need meaty market analysis to chart a course through today's changing self-storage landscape, and Radius+ delivers for the Arizona market. The thoroughness of their datasets won them selection by Mini-Storage Messenger as the data provider for the annual Self-Storage Almanac. Cory Sylvester of Radius+ will transform this intimate knowledge of current and new supply into market snapshots of Arizona and Phoenix for conference attendees to take home, giving you the insight you need as you build your business. For more on Cory: Cory Sylvester Radius Bio


Guy Middlebrooks, CubeSmart
New Supply:
Misconceptions & Reality of this Development Cycle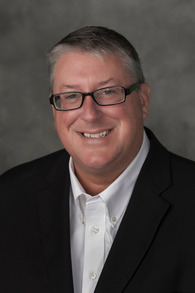 It's coming for you! New supply peppers our landscape in almost every market, even though its impact on most Arizona markets lags behind national trends. Based on what Guy Middlebrooks has seen in other markets, what should you expect in Arizona? How can you prepare for it? Will the market experience distress, yielding disappointing results?
Providing answers based on experience is Guy Middlebrooks, Vice President of Third Party Management at CubeSmart. He will address rental rates, lease up timing, actual results vs. underwriting, and expense pressure. For more on Guy: Guy Middlebrooks Vice President Third Party Management CubeSmart Bio
Travis Morrow,
National Self Storage Management
Automation: Fact or Fiction?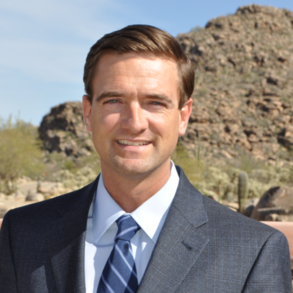 Today's consumers demand more from self-storage than in the past. They want the seamless customer experience provided by Amazon and Apple - and they want it from you! Meeting today's demands requires technology and automation, but how can it be integrated into your store's operations?
Travis Morrow, self-storage owner/operator and immediate past president of AZSA, will share how he did this at his newest facility, National Self Storage - Marana, Mini-Storage Messenger's 2019 Facility of the Year. He will show you how to use technology to automate lead follow up, the rental process, move ins, payment, and more, streamlining the management of your facility and improving the experience your customers have your business. More on Travis: Travis Morrow National Self Storage Management AZSA Immediate Past President Bio
Lonnie Bickford,
Appletree Storage & StorageAuctions.com
Pivoting:
Technology that is Changing the Self-Storage Industry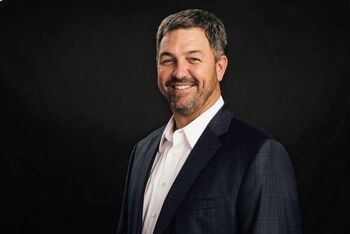 How did Starbucks grow from selling espresso makers into being the coffee shop that inhabits every street corner? How did PayPal go from "beaming" payments from early incarnations of the smartphone (remember Pal Pilots?) to being the preferred online payment system for eBay? How did Nintendo shift from selling playing cards and vacuums to being the early superhero of electronic games with Super Mario and Donkey Kong?
By pivoting with the right technology at the right time.
That's what Lonnie Bickford has been speaking about all over the country, encouraging owner/operators to embrace the technology that is changing our industry. As an owner/operator himself, Lonnie Bickford is always seeking ways to improve operations and revenue. He will address:
Revenue Management: raising rent & revenue without running tenants out; rent increases vs. occupancy
Responsive Website: SEO; mobile; promotions; online rentals
Online Auctions: increasing the number of bidders; avoiding chaos onsite; scheduling auctions any time
Social Media: keeping up with it evolution; using reviews to build your brand; working with millenials
Lonnie is the owner/developer of six Appletree Storage facilities in Lousiana and Texas; a state association board member involved in modernizing self-storage statutes; and founder of StorageAuctions.com. For more on Lonnie: Lonnie Bickford StorageAuctions Bio
James Malone, G5
Beyond Billboards & Yellow Pages:
Marketing in 2019 and Beyond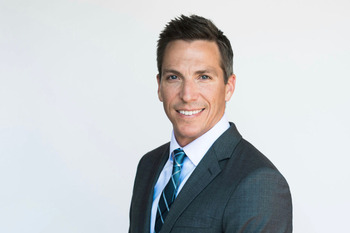 Self-storage renters are moving quickly. To compete with the facility down the street, your marketing needs to keep up. From creating awareness to signing a lease, you need to meet your prospective renters where they are: online! Marketing tactics such as digital advertising, reputation management, strategic SEO, and a mobile-optimized website all play a part in generating more leases and greater revenue. James will walk you through getting your marketing up to speed for today's renters so you aren't missing out.
Heidi Henderson, Engineered Tax Services
Improving Cash Flow Through Tax Strategies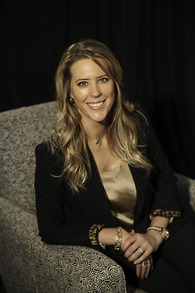 "Everyone has to pay taxes but that doesn't mean you have to leave a tip!" That's what the back of Heidi Henderson's business card says, and that's the inspiration of the advice she offers in this fast-paced half hour session. With clearly observable industry knowledge, Heidi explains how engineering and accounting come together to improve your cash flow. She covers methods of depreciation, preferred method of depreciation, opportunities created by the Tax Cuts & Jobs Act of 2017, such as bonus depreciation, energy efficient buildings, Opportunity Zones, and other relevant information. For more on Heidi: Heidi Henderson Engineered Tax Services Bio
And with a new take on our Lunch with Legend...


Inside the Operators Studio
By Travis Morrow, interviewing this year's legend:
Robert Schoff
Bob is a home town hero in AZSA, as one of our founding board members and an early Pioneer Award winner. He is Chairman of the Board of National Self Storage Management. He started his career in 1974 as the City Manager for Tucson Self Storage; and soon found himself managing 7 properties. After a short stint with MiniCo, he joined National Self Storge in 1980, rising to the position of President and overseeing dozens of facilities, acquisitions, and developments. He is one of the 52 original members of the Self Storage Association, and has served as a Director and Board Chairman. In 2018, he was inducted into the SSA Hall of Fame. For more on Bob Schoff: Robert Schoff National Self Storage Management AZSA Founding Member Bio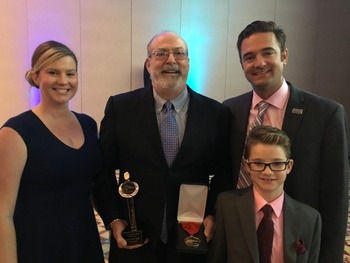 Bob Schoff and his daughter Heather Morrow, son-in-law Travis Morrow, and grandson Ty,
at his induction into the SSA's Hall of Fame
---
Operational Symposium, September 26, 2019
Dominate Your Competition!
Jim Ross, Self Storage Domination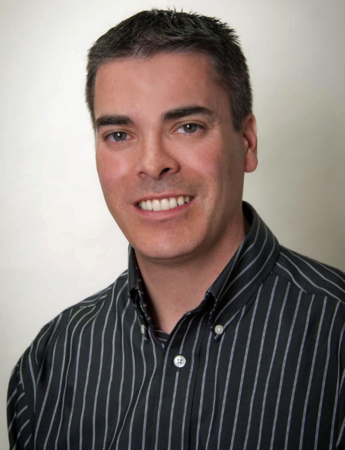 You got a taste of Jim Ross's "Domination Mindset" through AZSA's webinar last year. Wait till you see him for a full day of training at our Operational Symposium! Jim will focus on Marketing, Move Ins, and Money as he takes managers through his material. He will help you:
Know your target market
Know your competition
Maximize attention online, in your community, and with drive bys
Make every call count
Make more money the easy way
Find and track your lifetime value of a customer
Find and recoup lost rentals
Provide a one stop shop for your customers
Audit yourself
And more!
Jim Ross started out in the self-storage industry as a facility manager and rose through the ranks, ultimately branching out on his own as a self-storage owner/operator, management company, and educator. His sessions are popular every time he speaks because they are filled with suggestions you can turn into action as soon as you get back to the office.


Online Reviews: Essential for Your Business
David Hepworth, Podium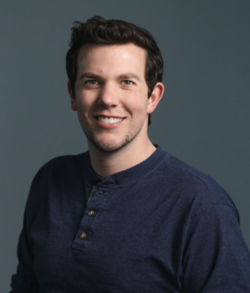 The statistics are overwhelming: 84% of consumers trust online reviews as much as friends; 91% read online reviews; 87% won't consider a business with a 1-2 star rating; 78% say positive reviews make them trust a local business more.
You can't afford to get this wrong! Come see how much reviews are worth, and how much not handling them well costs you. This session will help you manage your online reputation; increase the number of recent, positive reviews; and respond to negative reviews.
Q&A with the Operations and Legal Pros
Before the conference wraps up, you will have a chance to ask your questions. Chair of AZSA's Legal and Legislative Committee and self-storage owner/operator, Richard Marmor, will join Jim Ross on stage, so fire away! Having trouble with...
Death of a tenant?
Problem tenant who is not in foreclosure?
Units without leases?
Tenant gone to jail?
Homeless occupants spending a little too much time on-site?

---
Title & Promo Sponsors:
| | | |
| --- | --- | --- |
| Title Sponsor | | Promotional Sponsor |
Major Sponsors:
Stage Sponsors: