Details

November 30, 2021
10:00-11:00AM
REMINDER Tomorrow! AZSA Webinar - Vendor Spotlight featuring Technology Integrators & Ava Security with Kevin Thompson | Tuesday, 11/30/21 10am
Webinar - Please join us online
REMINDER Tomorrow!
We're all seeing a state-wide uptick in theft that has begun to encroach on our self-storage properties and AZSA wants to make sure you have some viable options to protect your asset and your customers.
AZSA Webinar - Vendor Spotlight featuring Technology Integrators & Ava Security with Kevin Thompson
Hosted by Carol Mixon
Tuesday, November 30, 2021 at 10am-11pm (AZ)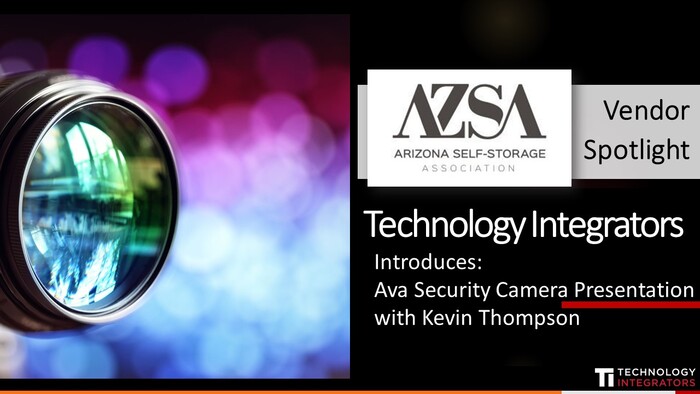 | | | |
| --- | --- | --- |
| Who: | | All Self-Storage Professionals |
| What: | | AZSA Webinar - Vendor Spotlight featuring Technology Integrators & Ava Security with Kevin Thompson |
| When: | | Tuesday, November 30, 2021 10am-11am (AZ) |
| Where: | | Your computer |
| Why: | | To help you stay educated and informed |
| Contact: | | Amy Amideo, azsa@azselfstorage.org, 602-374-7184 |
Thank you
SkilCheck

For Producing
This Webinar for AZSA

Mini-Storage




Messenger

For Co-Hosting
This Webinar with AZSA
About the Host: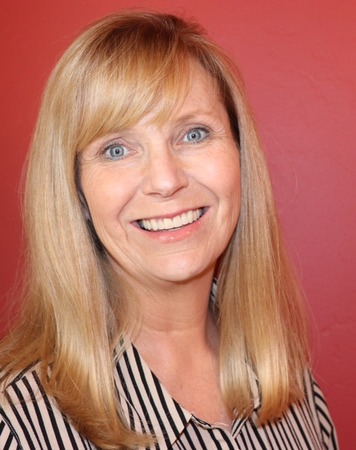 Carol Mixon is the owner of SkilCheck Services, Inc., a mystery shopping, development, sales training, auditing and self-storage consulting firm. Starting out in the industry in 1984 with National Self Storage, then one largest self-storage operations in the country, Carol developed the curriculum for the first training school in the industry, used with over 200 self-storage managers. She has written 12 industry related manuals, including an Operation and Policy Manual sold by the Self Storage Association, and over 100 articles for the Mini-Storage Messenger, Self-Storage Journal, Inside Self-Storage, Insider SSAA, AZSA's Behind Closed Doors, Units and Directions magazines. Carol has traveled around the world speaking and educating people in the self-storage industry. She has developed and managed over 200 properties in 9 states. Carol serves on the AZSA Board and has been on the board of the SSA and CSSA.
Website - SkilCheck Services, Inc.
About the Vendor: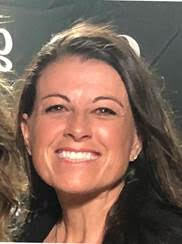 Barbie Koskovich is the Business Development Manager for Technology Integrators located in Tempe Arizona but serves projects all over the US, Canada and Bahamas. TI is an integrator of many technology needs, structured cabling, audio/visual, access control and surveillance, as well as special systems in specific industries. Barbie is excited to bring value to you and your organization.
Website - Technology Integrators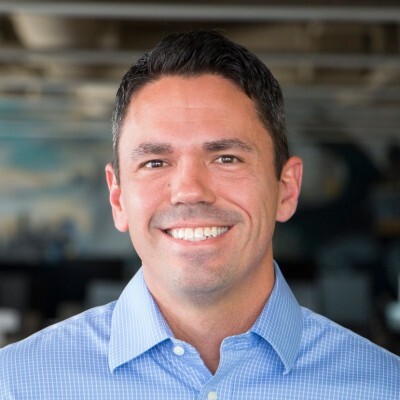 Kevin Thompson is the SW Regional Sales Manager for Ava Security. Ava exists because we believe that we can create a better, smarter way to deliver security. We inject intelligence into our approach to security and all our solutions. We help organizations get the whole picture of their surroundings to protect their people, business, and reputation in real-time.
Website - Ava Security
2021-11-30 10:00:00
2021-11-30 11:00:00
America/Detroit
REMINDER Tomorrow! AZSA Webinar - Vendor Spotlight featuring Technology Integrators & Ava Security with Kevin Thompson | Tuesday, 11/30/21 10am
  REMINDER Tomorrow!     We're all seeing a state-wide uptick in theft that has begun to encroach on our self-storage properties and AZSA wants to make sure you have some viable options to protect your asset and your customers.   AZSA Webinar - Vendor Spotlight featuring Technology Integrators & Ava Security with Kevin Thompson   Hosted by Carol Mixon   Tuesday, November 30, 2021 at 10am-11pm (AZ)     Register Here!     Who:       All Self-Storage Professionals What:   AZSA Webinar - Vendor Spotlight featuring Technology Integrators & Ava Security with Kevin Thompson When:   Tuesday, November 30, 2021 10am-11am (AZ) Where:   Your computer Why:   To help you stay educated and informed Contact:   Amy Amideo, azsa@azselfstorage.org, 602-374-7184   Thank you SkilCheck For ProducingThis Webinar for AZSA   Mini-StorageMessenger For Co-HostingThis Webinar with AZSA     About the Host: Carol Mixon is the owner of SkilCheck Services, Inc., a mystery shopping, development, sales training, auditing and self-storage consulting firm. Starting out in the industry in 1984 with National Self Storage, then one largest self-storage operations in the country, Carol developed the curriculum for the first training school in the industry, used with over 200 self-storage managers. She has written 12 industry related manuals, including an Operation and Policy Manual sold by the Self Storage Association, and over 100 articles for the Mini-Storage Messenger, Self-Storage Journal, Inside Self-Storage, Insider SSAA, AZSA's Behind Closed Doors, Units and Directions magazines. Carol has traveled around the world speaking and educating people in the self-storage industry. She has developed and managed over 200 properties in 9 states. Carol serves on the AZSA Board and has been on the board of the SSA and CSSA. Website - SkilCheck Services, Inc.   About the Vendor:   Barbie Koskovich  is the Business Development Manager for Technology Integrators located in Tempe Arizona but serves projects all over the US, Canada and Bahamas.  TI is an integrator of many technology needs, structured cabling, audio/visual, access control and surveillance, as well as special systems in specific industries. Barbie is excited to bring value to you and your organization.    Website - Technology Integrators     Kevin Thompson is the SW Regional Sales Manager for Ava Security. Ava exists because we believe that we can create a better, smarter way to deliver security. We inject intelligence into our approach to security and all our solutions. We help organizations get the whole picture of their surroundings to protect their people, business, and reputation in real-time.   Website - Ava Security  
Webinar - Please join us online