Details

August 15, 2018
11:00AM-12:00PM
Chaos to Control: Collections, Delinquencies & Online Auctions
Webinar - join us online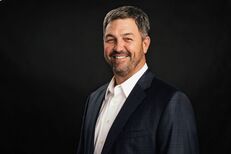 As an owner of multiple storage faculties for over 20 years, AZSA member Lonnie Bickford knows how online auctions have changed what auction day looks like for owner/operators. Instead of the chaos, we now have (at our finger tips) a tool that allows us to put in place a process that can drive up occupancy and lower delinquencies. We have the ability to hold auctions with any number of units, while drawing more viewers and bidders, with no crowds at our facility. We, as owners, can now put policies in place to handle delinquent tenants instead of the bidders handling us with their "policy" that we must have 6-10 auction units for them to even show up. Learn how the power of the Internet can put you back in control of your business.
| | | |
| --- | --- | --- |
| Who: | | All self-storage professionals |
| What: | | AZSA Webinar - Chaos to Control: Collections, Delinquencies & Online Auctions |
| When: | | Wednesday, August 15, 2018, 11 am - noon (Arizona/Pacific Time) |
| Where: | | On your computer |
| Why: | | To put you back in control of your business |
| Contact: | | Anne Mari DeCoster, azsa@azselfstorage.org, 602-374-7184 - register above! |
Thank you
Skilcheck


For Producing
This Webinar for AZSA

Mini-Storage




Messenger

For Co-Hosting
This Webinar with AZSA
About our Speaker
Lonnie Bickford has been the owner/developer of six Appletree Storage facilities in the Greater Baton Rouge area and in Texas. As a Board Member of the Self Storage Association of Louisiana, Lonnie worked closely with representatives from the National SSA in passing multiple changes to the Louisiana lien laws. With two decades of self-storage experience, Lonnie strives to operate his business with best practices and processes to streamline daily operations and maximize revenue. His research and experience taught him that scheduling auctions more frequently causes delinquencies to go down and collections to go up. As the founder of StorageAuctions.com, Lonnie is working with owners and management teams to maximize revenue by using the leverage of online auctions to drive collections to new heights.
Contact the speaker at:
Lonnie Bickford, President
StorageAuction.com
10560 Perkins Rd
Baton Rouge, LA 70810
225-931-3624
lonnie@StorageAuctions.com
2018-08-15 11:00:00
2018-08-15 11:00:00
America/Detroit
Chaos to Control: Collections, Delinquencies & Online Auctions
Register to Attend   As an owner of multiple storage faculties for over 20 years, AZSA member Lonnie Bickford knows how online auctions have changed what auction day looks like for owner/operators. Instead of the chaos, we now have (at our finger tips) a tool that allows us to put in place a process  that can drive up occupancy and lower delinquencies. We  have the ability to hold auctions with any number of units, while drawing more viewers and bidders, with no crowds at our facility. We, as owners, can now put policies in place to handle delinquent tenants instead of the bidders handling us with their "policy" that we must have 6-10 auction units for them to even show up. Learn how the power of the Internet can put you back in control of your business. Who:     All self-storage professionals What:   AZSA Webinar - Chaos to Control: Collections, Delinquencies & Online Auctions When:   Wednesday, August 15, 2018, 11 am - noon (Arizona/Pacific Time) Where:   On your computer Why:   To put you back in control of your business Contact:   Anne Mari DeCoster, azsa@azselfstorage.org, 602-374-7184 - register above!   Thank you Skilcheck For ProducingThis Webinar for AZSA     Mini-StorageMessenger For Co-HostingThis Webinar with AZSA     About our Speaker Lonnie Bickford has been the owner/developer of six Appletree Storage facilities in the Greater Baton Rouge area and in Texas. As a Board Member of the Self Storage Association of Louisiana, Lonnie worked closely with representatives from the National SSA in passing multiple changes to the Louisiana lien laws. With two decades of self-storage experience, Lonnie strives to operate his business with best practices and processes to streamline daily operations and maximize revenue. His research and experience taught him that scheduling auctions more frequently causes delinquencies to go down and collections to go up. As the founder of StorageAuctions.com, Lonnie is working with owners and management teams to maximize revenue by using the leverage of online auctions to drive collections to new heights.     Contact the speaker at:Lonnie Bickford, PresidentStorageAuction.com10560 Perkins RdBaton Rouge, LA  70810225-931-3624lonnie@StorageAuctions.com  
Webinar - join us online
---