Complete Story

09/20/2017
The Great Data Debate is Resolved for the Largest Privately Storage Owned Company in the World
By Anne Mari DeCoster
Based SpareFoot Storage Beat, July 7, 2017
Mike Burnam, CEO of StorageMart, is bringing a "breath of fresh air" into his company's modus operandi. It comes in the form data analysis to identify the best acquisitions and steer clear of the less attractive ones – in keeping with the data feature of AZSA's Owners Summit on September 27, the first day of the 19th Annual Arizona Self-Storage Conference.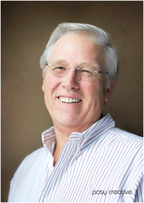 To continue the world's largest privately owned storage company's impressive growth path,StorageMart made the strategic decision to develop their internal prowess in data analysis so they can dig deep into self-storage data to drive decisions on acquisitions and operations.
Recognizing that yesterday's approach will not lead to tomorrow's growth in our hi-tech world, Mike says it's all about "critical mass" and "playing Monopoly" in markets the REITs are not targeting. Come see what he means at the AZSA Owners Summit at the beautiful Wild Horse Pass Hotel & Casino, Chandler AZ, where Mike Burnam will be featured as this year's Lunch with a Legend.
The four leading self-storage data providers will be on hand to help you analyze how their offerings differ and why you would choose one over another. REIS, STR, Union RealTime, and Yardi will present individually and participate in a panel discussion designed to compare, contrast, and evaluate the value of their data to help you achieve your business goals.
Google's self-storage expert, Rachel Seidman, will weigh in on what to expect from Google in the future, how it plays out for self-storage, and what it means for you as an owner and investor. This input is sure to help you figure out what will be the next wave to the top of our industry, and how will you know it when you see it.
The Owners Summit Keynote Speaker is Steve Cortes on "The Economy Under Donald Trump". No matter where you are on the political spectrum, over the past decade you have heard Cortes comment on financial and investment strategy on daily TV news from CNBC to Fox News. He will focus what the Trump Presidency means for the economy, the risks and opportunities within it, within the context of what Cortes describes as a massive electoral shift.
Arizona's leading lobbyist, Triadvocates – AZSA's long-time ally in the legislature – will focus on the political climate, described by Barbara Meaney & Lourdes Pena. Ben Vestal, President of the Argus Self Storage Sales Network, addresses "The Real Estate and Development Cycle and Its Impact on Self-Storage Owners and Investors".
AZSA's 2nd Annual Owners Summit, hosted by Shawn Hill of The BSC Group, brings together thought leaders from the self-storage market and beyond for a high level view of the industry, the economy, the business climate, and the real estate market. It offers valuable guidance on investment opportunities, disruptors to put on your radar, and how to think differently about your assets as the self-storage market segment emerges from the growth stage to the maturity stage of the industry.
---