Complete Story

10/10/2017
Google Says...Be Seen, Be Smart, Be Fast
How to Convert Online Searches into Closed Leases
By Anne Mari DeCoster
AZSA Executive Director
Google's self-storage experts offer several ways to level the playing field for small businesses competing with the giants of our market. At the SSA's Fall Conference on September 8, Google's Jessie Hochhalter advised that there is a wholesale paradigm shift in consumer behavior. "We have to look at things through a different lens," she advised:
"We don't go online. We live online."

And that's how we need to relate to our customers. At the 19th Annual Arizona Self-Storage Conference on September 27-28, Google's self-storage expert, Rachel Seidman, expanded on this challenge and gave smaller operators tangible ways to compete with the REITS, and win!
One of Google's suggestions: take advantage of the "near me" search trend.
Consumers used the words "storage units near me" in their Google searches 227% more in July 2017 than the same time last year. So,
Maximize all the ways you can localize for immediate surroundings,
by zip code, by city, etc.
Also, enable location extensions to put you on Google maps by name. This alone give you a 10% increase in your click through rate. And remember to give consumers an easy way to reach you, like a click to call button on your ad.
For years, we've all been thinking people don't "shop" for self-storage. They go out and rent it when they have a need. Well, Google's research paints a different story. One month before a move, 50% of online consumers have researched self-storage.
Hint: "research" is the new word for "shop."
And an amazing 42% have already made their purchase. "This is the sweet spot where you want to meet them" online: 1 month prior to a move, says Google's Jessie Hochhalter at the SSA Fall Conference in early September; catching their interest one month prior to a move is
"Winning in the upper funnel."
While consumers may be "researching" ahead of time, remember that the path to purchase is still short, said Google's Rachel Seidman at the AZSA Conference in late September. So you want to be sure to give the consumer what they want through your online presence right away. According to Google's Moving Study in 2016, 50% of storage purchasers made their purchase less than 1 week before needing storage, and 22% purchased just 24 hours before the need to store.
What does the consumer they want from your online presence? To know where you are, what you cost and why they should give you their business (value proposition), are you available, and are you trustworthy.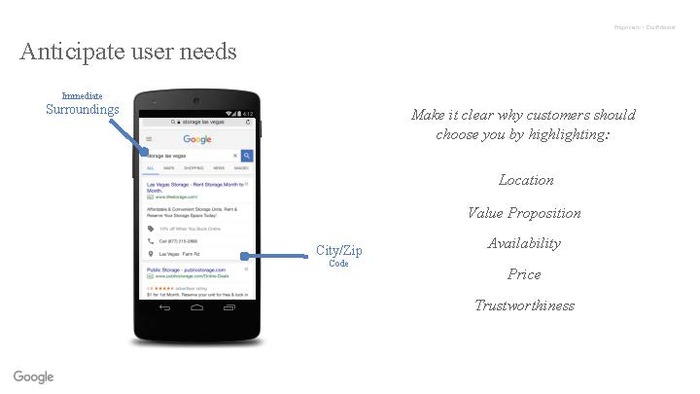 Another tidbit to give your customers what they're looking for: "Don't change channels," says OpenTech Alliance's Robert Chiti in his presentation, "Why the Golden Rule is Bad for Business". If you missed him at the SSA's Fall Conference, you're in luck: we're bring him to you again at the Tri-State Self-Storage Conference in Laughlin, October 26-27. But what does that mean?
"Don't change channels"
Isn't it aggravating when someone does that while you're watching TV? Customers find it equally aggravating when we "change channels" on them. If they call to pay, don't tell them go to the website. If they email you to about boxes and supplies, don't tell them to call. Let the customer choose their "channel" to connect with you, because they're choosing the one they are most comfortable with - and we WANT our customers to be comfortable, right?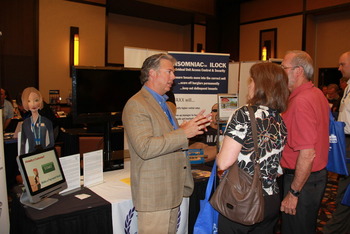 "Make self-storage effortless," Robert advises, so we can expand our market and attract even more customers to the self-storage industry. Right now, about 9% of American consumers use self-storage. "What if we increased that from 9% to 10%?" Robert asked. That increase would absorb all the new supply coming online! So make it easy to use self-storage and raise the water level in the harbor, helping the whole industry rise by gaining more customers.
Learn more about this and relevant subjects at the 4th Annual Tri-State Self-Storage Conference, Oct. 26-27, at the Aquarius Hotel in Laughlin – rooms starting as low as $47.
---