Complete Story

10/12/2018
The Value of This Investment Never Goes Down
By Anne Mari DeCoster
AZSA Executive Director

Let's face it. We live in a different world, and today's consumer has different expectations. In addition to providing
excellent service
at a fair price
in a place that looks and feels good,
today's customer wants you to benefit society when they reward you with their business. It's a "reputational imperative."*
Instead of being aggravated by "yet another thing to do," embrace it: make connecting to causes important to your customers a part of your marketing plan – and you will rent more space.


Cause marketing: cooperative efforts of a for-profit business
and a non-profit organization for mutual benefit.
Cut your teeth or reengage with Charity Storage, by joining AZSA's Helping Heroes Heal Campaign and having a Charity Storage auction between now and the end of November to benefit AMVETs, the organization our Keynote Speaker Sherman Gillums Jr. represented at September's 20th Annual Conference. Contact info@charitystorage.org to get started today.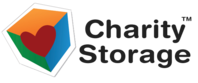 Then go in any direction your community wants, connecting to what they care about now.
Become their champion by championing their cause – that's what cause marketing is. You will build a loyal customer base who stores with you and refers you with confidence. Our business still relies heavily on referrals, now known as reviews.
Like, Trust, Buy
You can win today's consumer through online promotion of your cause marketing efforts. Today's online marketplace demands that you get customers to like you, trust you, and buy from you. They go online to follow their causes – and to find storage. So be found! How? Through online promotion of your connection to their cause! It helps them gain attention and funds, as well as solutions to the problems that keep them up nights, which go beyond where to store their stuff.
Cause marketing is a good thing for our business. We are local. Our industry still relies on the 3-5 mile market around each store. That's what makes you or breaks you. So promote your facility by embracing what matters to the people within 3-5 miles.
Mae Day
As an example, years back, my sons' elementary school and Cub Scout community rallied around a family in our neighborhood. Their 7-year-old daughter, Mae, was diagnosed with a terrible, virulent, aggressive form of brain cancer. It was horrible, and we couldn't stand by exchanging platitudes but doing nothing. We formed a 501(c)3 and raised funds to help this family pay for their daughter's treatment. We had silent auctions, gala events, book fairs, and local businesses ran specials to donate a percentage of all sales to the cause – in some cases they donated all their profits for a period of time. We raised tens of thousands to help this family and provide for
Deductibles, co-pays, medicine;
Care givers so they could actually take turns sleeping;
Help around the house and yard so the family could stay afloat;
Help with the other three kids so they could keep their heads above water –
Anything we could think of to help this family in crisis.
This family's response? They generously blessed other cancer patients in the neighborhood, including my husband and our family. They did not give out of excess but in need, because they understood how powerful it is when someone walking the same path comes alongside.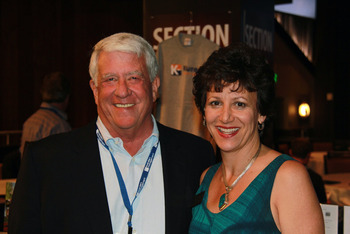 Barry's response? Charity Storage co-founder Barry Hoeven understood this, and he came alongside anyone in need with compassion and generosity. This is the kind of thing that will make your facility stand head and shoulders above your competition.
Our community's response? More than 10 years later, we still happily do business with everyone involved in the Mae Day effort, a cause that created loyalty.
There is a lot of power in cause marketing, not only because it produces business; but more importantly, it helps people near you.
Every time she trains managers and owner/operators, self-storage marketing guru Anne Ballard, The Hat Lady, of Universal Storage Group, emphasizes the power of cause marketing in your local community. Connecting to the things that are important to them causes them to connect to you. When they need storage, they think of you. When their friends and family need storage, they refer to you. They promote you in ways you'll never know, because you connected with their passion. The value of this investment never goes down. People remember.
Image the foster kids, all grown up, who remembers that a storage facility gave them their first bike, through a program near and dear to Richard Marmor's heart, Bicycles for Foster Kids. Who do you think these grown kids will store with?


Think of the local high school graduates whose band was able to play in the Rose Bowl Parade because your store had a Charity Storage auction to benefit their booster club? How many families from that high school will come to you for storage in the years ahead?


Think of the wounded warriors who were able to go on an outdoor adventure because of your facility's Charity Storage auction? Who do you think they and their buddies will store with?
Giving back gives you a good name, as does your customer service. People remember your generosity and reward it with their business. As past AZSA President Don Favreau of Life Storage says, "Wow them" – not only with your excellent customer service but also with your genuine, heartfelt generosity.
*Demand study by Cone Communications and Echo Research. Also referenced: Kit Smith, The Complete Guide to Cause Marketing
---