Complete Story

06/01/2019
Local Search: How to Score when Google Keeps Moving the Goalpost
By James Appleton, MiniCo Insurance Agency, AZSA Board Member
Google consistently moves the goalpost on us all and it's hard to stay ahead of the game. We'll briefly delve into some recent changes and what you can do to improve your local presence.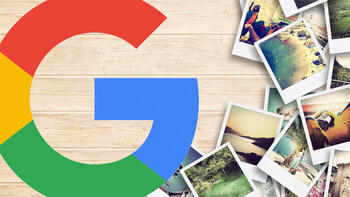 How has Local SEO changed in the last couple of years?
Google has now effectively anchored what are called Local Packs at the top of most every SERP (Search Engine Results Page) it thinks may have local intent. What this ultimately means is more opportunity to show in local results than ever before as Google AI (artificial intelligence) refines its ability to interpret the searcher's intent. Given that we are a local, sub-market driven business, SEO emphasis on local triggers and keywords is far more lucrative than attempting to rank for an entire market. In other words… stay true to your local, small business roots and you'll fair better than trying to dominate outside your trade radius.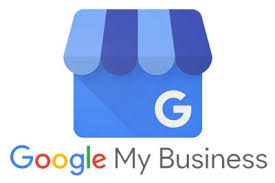 Google My Business has introduced a variety of services that can also increase local visibility, like Posts, Product Posts, Videos, Q&A, Messages, etc. All of these afford businesses more ways to connect with consumers and differentiate themselves from the competition. You have more options to connect than ever, but it's easy to get lost in the weeds.
Mobile and Voice Search are making their presence known as well, but evidence to date is that it has not yet begun to affect Local SEO.


How Do I Compete with No Budget Against Yelp and Aggregators?
The good news is that Google appears to want to show more truly local businesses, brick and mortar presence, in each part of a Local SERP, which means less opportunity for big directories like Yelp and other aggregators. There will always be some directories in these SERPs, but smart local businesses with small budgets can indeed compete. To boil it all down: once you have your basic website, a Google My Business Page, and your local citations in place, it ultimately becomes a game of content, links, and reviews, with an emphasis on reviews. Get them, respond thoughtfully to them, and get more…


What Are the Top 7 Things I Can Do?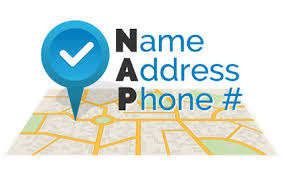 NAP: First, every page on your website should contain highly visible and consistent contact information for your business, including your NAP (business's name, address, and phone number). Google looks to see if you are making it easy for users to get in touch with you at any point in the funnel. These NAP Citations should be present in the header, and/or marked up in the schema (or coding) so that it is easy for Google and Users to find. NAP consistency is key, both within your website and beyond… Claim as many local directory listings you can. Use the exact same formatting for the Business Name, Address, and Phone Number. Inconsistency, like spelling out Road vs. Rd, can have a negative impact.
GEO/Location Specific Title Tags and Content: Second, include location specific keywords in your Page Title Tags that both Google and Users would recognize and associate with your market. Keep the Title Tags to under 60 characters and include the sub-market name and zip code. Nearly two thirds of smartphone users are more likely to buy from stores that customize information to their location. So, ensuring that your content is geo-specific is extremely important.
Get Reviews: Third, the more reviews, the better. Don't shy away from negative reviews either. Use them as an opportunity to show future tenants your excellent customer service. Obviously use caution when speaking in a public forum… it's best to take some conversations offline. If you have suspicious review activity, start by flagging the review. It may take several tries to get it removed, but keep at it. Pro Tip: DM (Direct Message) Google My Business via Twitter and they will respond. Ironically, it's one of the only ways I've found to actually speak directly to Google. But, don't be afraid of some legitimate public criticism… treat it as an opportunity to showcase how you care. It will often sway them to amend their rating…
Do NOT try and drown out negative reviews with spammy positive ones… this WILL backfire.
Flag false reviews and flag them often.
If unable to get them removed, respond professionally saying that you do not have them in your tenant records and ask that they contact you to resolve the issue. You will likely hear crickets, but you've strategically called the review into question and downgraded its importance to a real, potential tenant.
Take Advantage of FREE Options: Fourth, register with as many local directories as possible to sprinkle your NAP data across the web. You can use a very affordable service like Moz Local to achieve this for you. Don't ignore Bing and Yahoo. Though they represent a fraction of search traffic, they are another listing you can't afford to ignore. Ask for relevant links from vendors or even tenants who have a website or businesses. Relevant inbound links will always give you a boost while irrelevant, or spammy links have long since been proven to have quite a negative effect.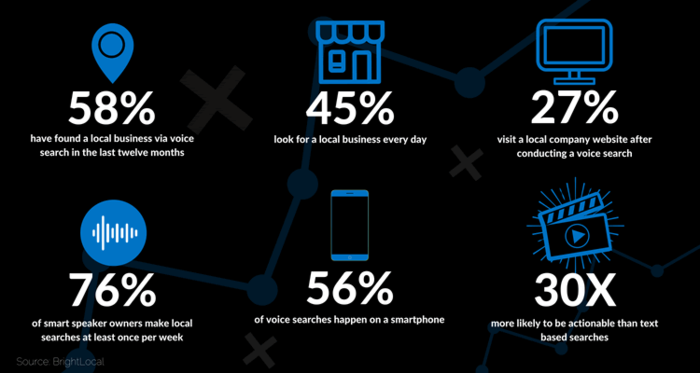 Voice Search: Fifth, while voice search is still in its infancy, it is apparent that our search patterns are changing. People who have been using abbreviated written searches are now engaging in more of a conversational type search through Siri, Google, and Alexa. One might type "Weather Forecast" but ask Siri "is it going to rain this afternoon?" You can clearly see the potential disparity in the keywords, both aiming essentially for the same information. This goes to the core of good content… don't court search engines with broken, keywords stuffed speech; focus on long-tail, question-based natural language and the rest should fall in line.
Poor Quality/Unhelpful Content: Sixth, think of your website and its interaction with a user as sort of a Q&A session. They formulate their question in the form of a search and your website should, theoretically, respond with a relevant answer. Seven out of ten customers visit a business or make a purchase based on information they find in search results. If they've somehow found you, make sure to address their concern/question immediately or risk losing the sale. No one cares about the ownership of the facility or your personal story… your website is there to fulfill the needs of the user. If they can't see that immediately, because you are telling them what you think they want to hear vs. what they need to hear, you will lose every time.
Use Structured Data/Schemas: Seventh and finally, you will likely need web designer assistance to implement this, but Structured Data is one of the only vehicles afforded to us to speak directly to Google through the code. To see if you have structured data in place, use Google's tool: https://search.google.com/structured-data/testing-tool/u/0/ . If not, a great tool to help generate compliant structured data can be found here: https://technicalseo.com/seo-tools/schema-markup-generator/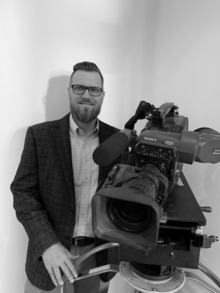 James Appleton is Director of Sales, Special Risk, for MiniCo Insurance Agency, overseeing customer storage insurance and collectibles programs, and is active in his family's self-storage business, The Rudel Company, Inc. He is on the AZSA board and is active involved in technology related decisions. James also has a successful web design firm, Barking Tuna Web Design. Visit Barking Tuna at: www.barkingtuna.com. Oh, and he also likes to make films!
---