Complete Story

08/03/2019
How Digital Marketing Drives Leads and Revenue
By James Malone and Celena Cenode and James Malone, G5, AZSA Members & Conference Speaker
"Smartphone users are significantly more likely now than a year ago to purchase from companies whose mobile sites or apps allow them to make purchases quickly," Google says. In the digital age, more people own a mobile device than a toothbrush and 93% of buying decisions are influenced by social media. Digital marketing helps self-storage businesses connect with the right people at the right time with the right message in order to drive leads and increase revenue. People spend more than three hours a day on their phones, which means you have to show up where they are in order to win leads online.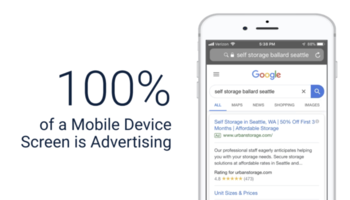 Self-Storage Trends
The self-storage industry is currently experiencing a rise in supply, increased competition, and elevated pressure with rents softening in most markets around the country. 2018 taught us that self-storage renters make decisions based on proximity and price, with location being three times more important than cost. Renters look to self-storage for a variety of reasons, including life events, business needs, and situational needs. The self-storage buying cycle is short — half of renters start looking one month out, with most looking closer to move-in. Self-storage trends show 73% of storage queries occur on mobile, accentuating the need to show up with digital marketing.
Self-storage marketers need to focus on three areas in order to make an impact on their business: sales, marketing, and price. Digital marketing allows you to use yesterday's data to optimize your strategy for tomorrow. Three marketing levers should be pulled and managed to generate revenue and occupancy: channels, measurement, and optimization. When managed correctly, these levers lead to a positive impact on your business.
Digital Advertising Overview
The self-storage customer journey is more complex than it was even five years ago. Potential renters interact with social posts, paid search ads, lead aggregators, organic search, referrals, and reviews. Are you showing up at each touchpoint along the buyer's journey in order to win leads and drive revenue?


Search and SEO
Does your business appear for the right search terms, in the right locations, for the right target audience? Before answering these questions, it's essential to know exactly what SEO means. SEO, or search engine optimization, is the process of optimizing a website to make it easy to find via search engines. Google is in the business of answering questions and is the definitive source for searchers and their queries. SEO is important for your business because you want to be the answer to a searcher's question about self-storage in their town. Your online presence needs to be optimized for conversion — sophisticated website design elevates your brand while responsive design meets your mobile users' needs.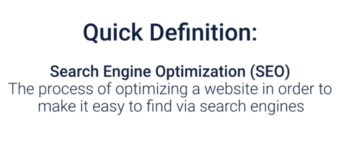 Digital Advertising
Does your brand show up when it matters and does it entice people to convert by calling or visiting your website? SEO focuses on those who find you organically, while Paid Search reaches prospects that you normally may not reach organically. Each tactic of digital advertising focuses on the actual intent of searchers. These tactics include:
Paid Social
Display Ads
Paid Search
Remarketing

The goal of Paid Search is to drive awareness, interest, a decision, and action, which in this case would be signing a lease for a self-storage unit.


Reputation and Social
Does your brand have a strong star rating, good reviews, and do you engage in the conversation across channels? According to Google, "Nearly 9 in 10 smartphone users are not absolutely certain of the specific brand they want to buy when they begin looking for information online." It's vital in today's reputation and review driven world to keep up with and engage on all the channels including: Google My Business, Yelp, Bing, Yahoo!, Facebook, and SpareFoot. One negative review on a review site drives away 30 new customers, which makes your brand's reviews and reputation incredibly important to your digital marketing and sales strategy.
Actionable Insights
Self-storage marketers face the challenge of bringing it all together, but technology can play a role in making the day-to-day implementation easier. Reputation management tools can make task assignment and workflows quick and easy. Technology shows you in moments how you stack up against your competition. It also shows you where the people who are posting about your brand are geographically located. With digital marketing channels, you can manage your customer journey. For example, if your goal is to increase awareness, you should focus on search, advertising, listings, and your Google My Business page.
To learn more about how a well-managed customer journey is the key to success in finding and converting prospects, visit us at the AZSA conference in space #31 or visit GetG5.com.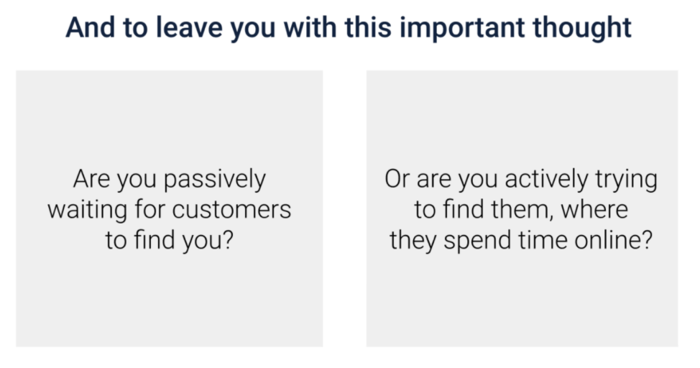 ---