Complete Story

05/01/2023
AZSA 2023 Conference/Trade Show and Golf Tournament Recap
By Amy Amideo, Executive Director, AZSA
The 2023 Arizona Self Storage Association (AZSA) Conference & Trade Show was held on February 15th and 16th at the Wekopa Resort Casino Conference Center in Fort McDowell, Arizona, and was a great success. The event drew a crowd of 375 attendees, including industry experts, investors, and vendors from both national and regional companies.

The conference provided an opportunity for attendees to learn about the state of the industry's latest trends and innovations in the self-storage industry. The keynote speaker for the event was Tom LaSalvia of Moody's, who opened the first day with an insightful presentation on the industry's current state and where it's headed in the future.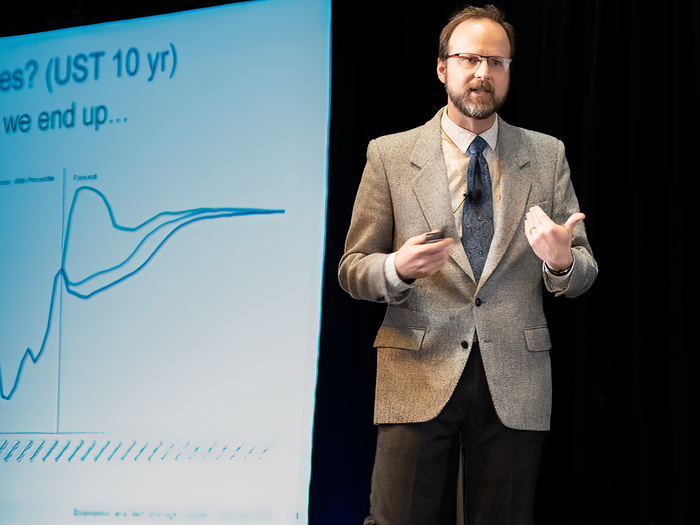 Photos courtesy of Pamela Plummer Photography
Dr. Tom LaSalvia
The first day was the Owners' and Investors' Summit. This was one of the most highly anticipated events of the program. It provided a platform for self-storage owners and investors to hear from the experts like Chris Sonne, Newmark Valuation & Advisory, Whitney Jurjevich, Ameripark Boat & RV and shared ideas from the panel presented by Terry Campbell of Copper's Storage Management and gain valuable insights from experts in the industry.
Photos courtesy of Pamela Plummer Photography
Chris Sonne, Whitney Jurjevich and Lourdes Pena

Photos courtesy of Pamela Plummer Photography
Terry Campbell moderating the Operating Unmanned Facilities panel
Lourdes Pena of the TriAdvocates enlightened us on the current Going Ons at the state capitol and how they affect our industry.
Second day was the Operational Summit. This program focused on topics relevant to smaller facilities, first time owners and managers. Thanks again to our wonderful speakers Anne Ballard and Sarah Beth Johnson of the Universal Storage Group, Alyssa Quill and Melissa Stiles of Storage Asset Management and Christina Rita of StoragePRO.

Photo courtesy of Pamela Plummer Photography
Poppy Behrens, Anne Ballard, Sarah Beth Johnson, Melissa Stiles, Alyssa Quill and Christina Rita
Our golf tournament was held the day before at the beautiful Saguaro golf course. The weather wasn't beautiful but everyone had a good time! Our charity partner was Charity Gives and the event raised over $21,000. for their sponsored charity Homes for Our Troops (HFOT).
Photo courtesy of Pamela Plummer Photography
Brigadier General (Ret)Tom Landwermeyer, SSG Michael Lage (HFOT) and Storage Gives' Lonnie Bickford
It was our first tournament honoring Caesar Wright of MakoRabco. The Caesar Wright "Doing It Right" trophy will be awarded yearly.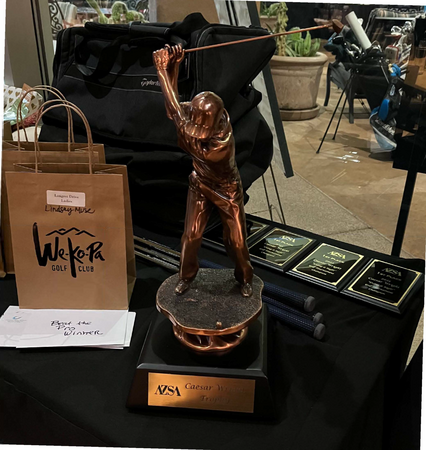 The Caesar Wright "Doing it Right" trophy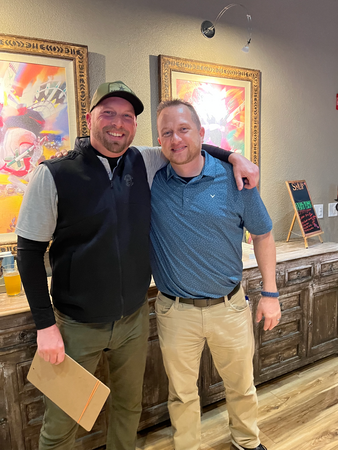 AZSA Golf Chair David Brown and Co-Chair, Lee Starrett
With over 60 vendor booths set up on the trade show floor, attendees had the chance to explore and interact with a wide range of exhibitors showcasing their products and services. The vendors ranged from established industry leaders to up-and-coming companies looking to make their mark in the self-storage industry.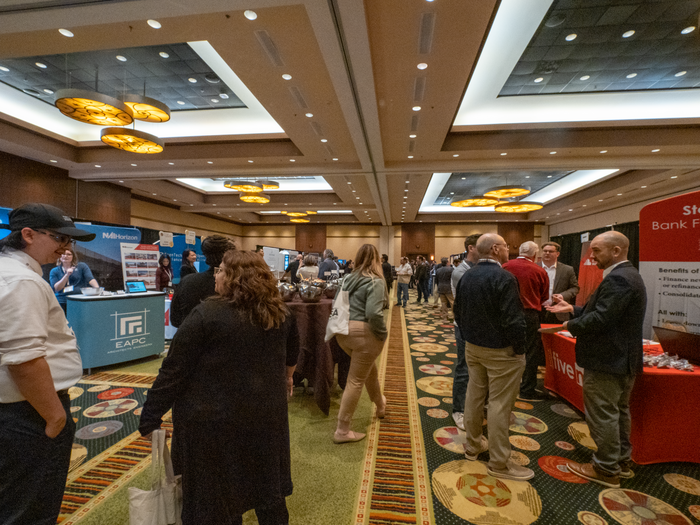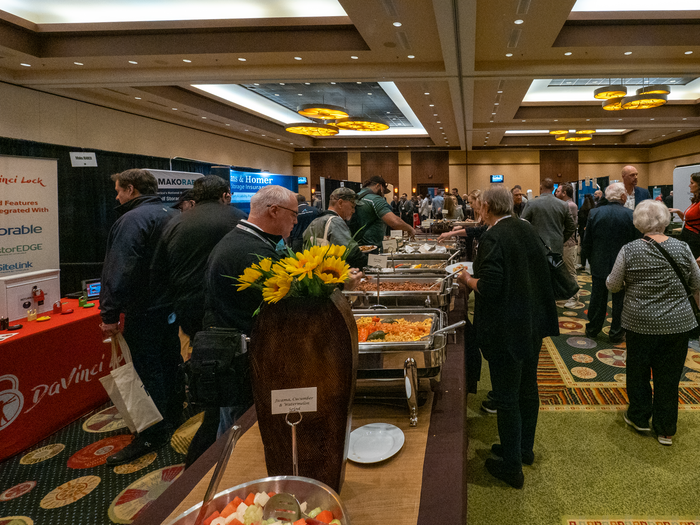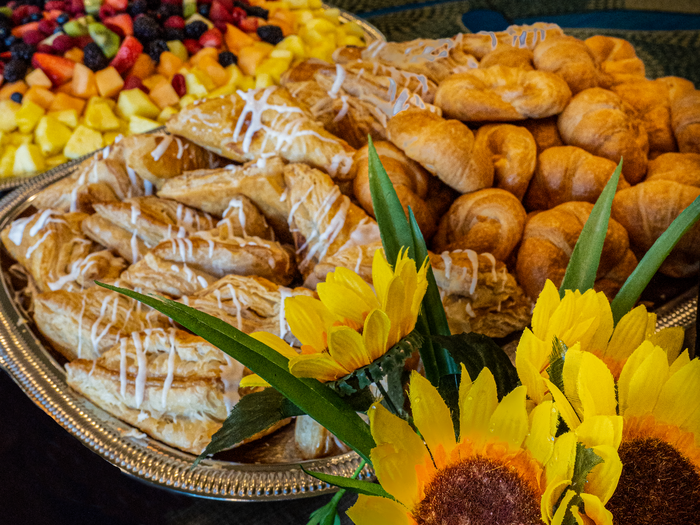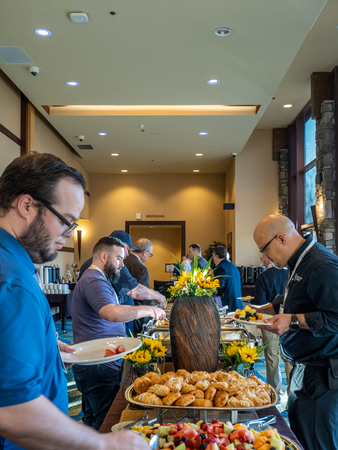 Photos courtesy of Pamela Plummer Photography
Overall, the 2023 Self Storage Conference was a resounding success, providing attendees with valuable insights, networking opportunities, access to the latest technologies and products in the self-storage industry and great food! We look forward to seeing what the next self-storage conference will bring. Stay tuned for the 2024 Conference/Trade Show and Golf Tournament announcement.
---