Complete Story

10/26/2023
AZSA 2024 Corporate Sponsorship Program is here!
Introducing AZSA 2024 Corporate Sponsorships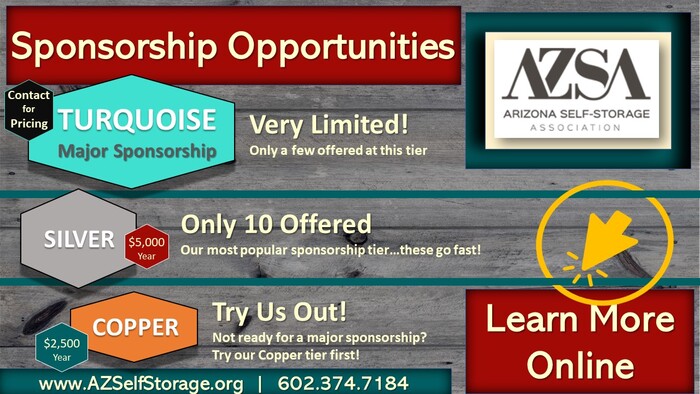 We understand your desire to elevate your company's profile and showcase your products while building enduring relationships with self-storage owners across Arizona. The pinnacle strategy to accomplish this is by securing a Corporate Sponsorship tailored to meet your specific marketing objectives. We offer three distinct tiers to cater to your unique needs: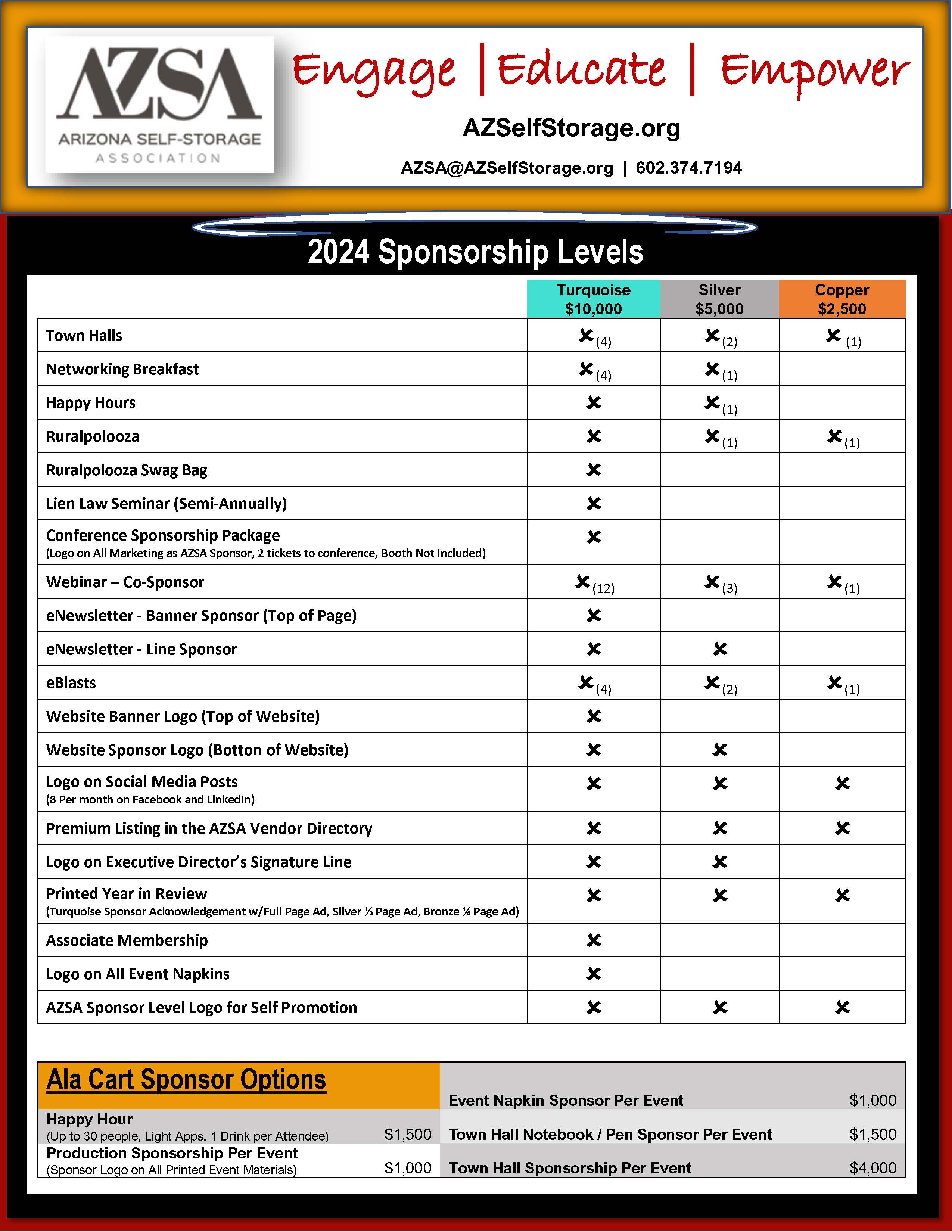 Turquoise Package - The epitome of exposure, designed for maximum impact. Act quickly, as only six of these premier packages are available.

Silver Package - Offers a balanced level of exposure, striking a harmonious chord between prominence and accessibility.

Copper Package - An ideal starting point for those not yet ready to commit to a major sponsorship. This lets you dip your toes in the water and experience the benefits firsthand.
By becoming a sponsor at any of these levels, you can be assured of a comprehensive marketing framework at our events. This encompasses unwavering brand visibility, strategically placed advertisements, dedicated display spaces, and invaluable face-to-face interactions with your precisely targeted audience. This integrated approach ensures your brand leaves an indelible mark on our vibrant community. Your success is our shared endeavor, and we look forward to the dynamic impact we'll create together.
Seize this opportunity to make a lasting impression on the AZSA community and fortify your brand's position in the industry. We look forward to your continued partnership in our shared success

.
Corporate Sponsorship Opportunities are open now and will close on December 1, 2023.
For more sponsorship package details, please get in touch with Amy Amideo at AZSA@azselfstorage.org.
---